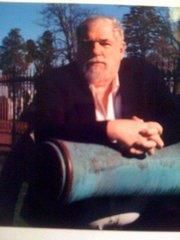 Today, I received the sad news that my old friend Blake Magner has died. Blake did the maps for nearly half of my books, and we had a great working relationship. Blake was a Vietnam War veteran, and he was a fellow who enjoyed an adult beverage or six or seven. He could be crusty, but he was always fun to be around, and always good for a laugh.
For years, he was the book review editor for Civil War News, and I worked with him in that capacity. I also represented him and his company, CW Historicals, professionally, so I had a lot of dealings with Blake over the years.
You will be missed, old friend. Rest well. And have a beer with Brian Pohanka for me, please.
Scridb filter