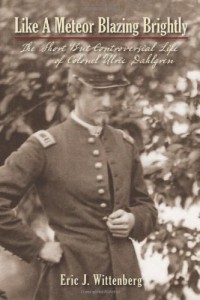 On January 9, 2015, I announced that I had made a deal with Savas-Beatie to bring out a Kindle version of my Ulric Dahlgren biography very soon, and a softcover version of it later this year. I am pleased to be able to tell you that the Kindle version is now available, as are all other digital formats. The cost is $9.99, and I hope some of you will check it out!
I will let everyone know when the book is back in print later this year.
And thank you for your support.
Scridb filter