After all of the horror of the events in Connecticut last week, I thought it might be fun to lighten things up a bit.
With thanks to my friend Dan Mallock, the party responsible for this idea, we're going to discuss the ugliest/worst Civil War monuments in America. Specifically, I want everyone to chime in and let me know which you think is the ugliest/worst Civil War monument that you've ever seen. I will gladly post photos if anyone wants me to do so. Just send them along.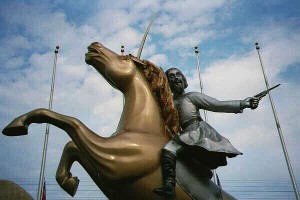 Here's my nominee: the Nathan Bedford Forrest action figure along I-65 in Brentwood, Tennessee. This is, without doubt, THE most hideous, stupid-looking thing I have ever seen. It's a horror.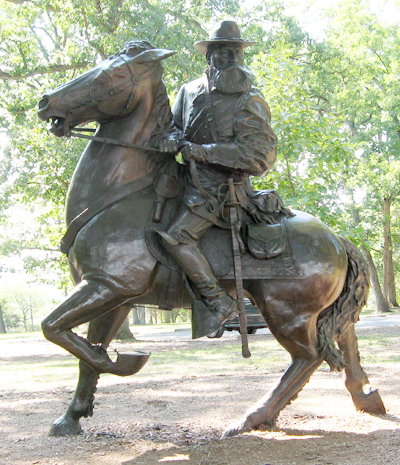 Dan, on the other hand, believes that the James Longstreet carousel horse monument wins the prize. It's definitely my second choice, and it's really pretty horrific too. From my perspective, however, it cannot hold a candle to just how horrendous that Forrest action figure is.
So, those are the first two entries in the competition. What do the rest of you think?
UPDATE, DECEMBER 21: Since it was nominated by Brian, here is the Stonewall Schwarzenegger statue on Henry House Hill on the Bull Run battlefield.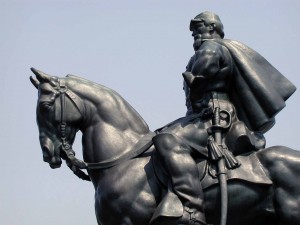 Scridb filter