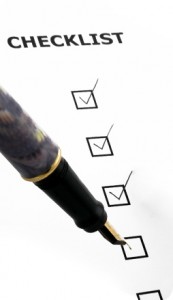 It's been a while since I posted the rules of this blog here, and given that I have had to delete a number of comments for failing to abide by the rules recently, it's time to do so again.
First, and foremost, it's important to note that I pay for this blog. That means that I get to make and enforce the rules. There is no right of appeal, and there is no whining or arguing with me about my decisions pertaining to the enforcement of the rules. If you don't like my rules, don't post here.
With that said, there are only a few rules:
1. Anonymous comments are not permitted. Ever. Either use a real name, or don't bother leaving a comment. Failure to do so will lead to the deletion of the comment.
2. Be polite and be respectful, whether it's to me or to anyone else. Insulting me on my own website is guaranteed to not only get your comment deleted, it's also guaranteed to get your IP address blocked.
3. Spamming is never allowed. That includes people who decide that it's okay to use my website to pimp their latest whatever without clearing it with me first. Those comments are also guaranteed to be deleted.
4. Trolling, flaming, or other means of insulting people and trying to stir up discontent are not only not permitted, they are guaranteed to get your IP address banned.
That's it. Those are the rules. Obey them, and you will be welcomed as a member of this community. Don't, and you won't like the result.
Thank you again to all of you who devote a bit of your time to my rantings. Without your support, there would be no reason for this blog to continue to exist.
Scridb filter