My world, and welcome to it. 🙂
The stuff that people feel that they have to share with us at book signings is pretty astounding.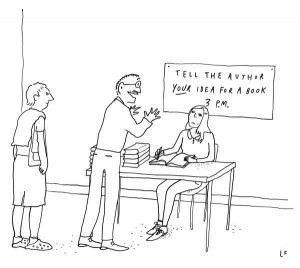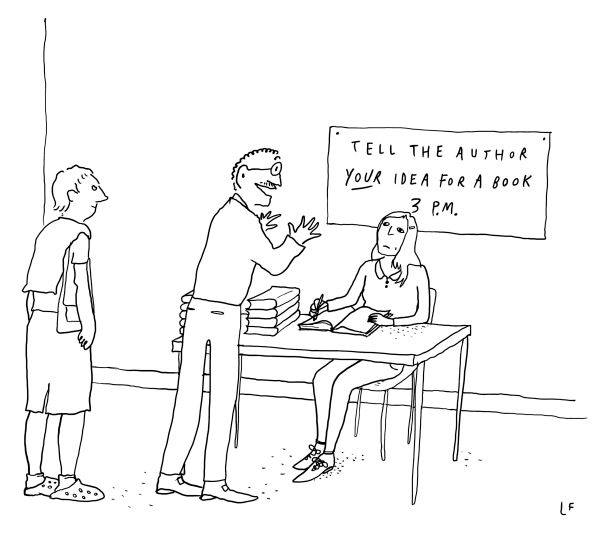 Please don't mistake my sarcasm for a lack of gratitude. I really appreciate it that folks feel like they can approach me and for the most part, I enjoy the interactions. Every now and again, someone will bring something to my attention that is of great interest to me, and I completely lose myself in the conversation. As just one example, at one of my first speaking engagements after my book Glory Enough for All: The Battle of Trevilian Station and Sheridan's Second Raid was published, a fellow approached me and handed me a copy of a letter by his ancestor who had served in the 9th New York Cavalry and who had written a really terrific account of the battle that came to me about 6 months too late to do me any good. I've also had very interesting conversations with descendants of people who fought in the 6th Pennsylvania Cavalry. Every once in a while, someone will tell me about an idea they have that's great, or they share something really useful or unique with me. I live for those moments. I will always help folks with worthwhile projects.
And I've done this sort of thing myself. My book Little Phil: A Reassessment of the Civil War Generalship of Philip H. Sheridan is the direct result of a pretty remarkable dinnertime conversation that I had with the late Prof. Joe Harsh at a Civil War conference at Kent State University many years ago. I bent Joe's ear for the entire dinner, and he graciously played along. But by the time that meal was over, the outline of the book was right there in my brain, waiting to be put down on paper. So, I really do get it.
And then, there are the ones that just prattle on and on and on about things that are of no interest to me, who are too oblivious to sense that they're preventing me from talking to others or signing the books of others, and who won't just shut up and go away. You try really hard not to be rude to them, but sometimes, you just have no choice. I've seen authors just get up and walk away out of exasperation. I haven't done that, but I surely have tuned folks out completely from time to time.
In the end, I am no longer in charge of acquisitions for a niche publisher. I'm an author. Just because I've had stuff published doesn't mean that I have the magic beans to get your lame idea published. 🙂
Perhaps some of my fellow authors will be willing to share some of their stories here. I hope you will!
Scridb filter