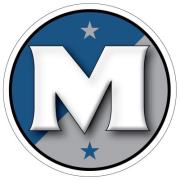 My old friend Terry Johnston approached me last year to talk about an idea he had. I've know Terry for fifteen years now, and he's a good guy and an excellent historian in his own right. That he's a Philadelphia sports fan doesn't hurt any either. I had a lot of interactions with Terry while he was the editor of North & South before Keith Poulter ran it into the ground, and Terry did an excellent job in that role.
Terry came to me last year and said that he was thinking about starting his own, new mass market Civil War magazine. We talked about lots of things, and I failed to talk him out of it. I've been consulting with him all along, and Im pleased to announce that the first issue of the magazine is out.
The new magazine is called The Civil War Monitor, and it's intended to be a new look at the Civil War. The first issue has a number of good articles, with a nice blend of tactical detail, political history, and social history. The presentation is handsome, and I'm very impressed with the first issue. Congratulations, Terry.
I also introduced Terry to a client of mine, Blind Acre Media, and together, the folks at Blind Acre and Terry have created an excellent website to go along with the print edition of the magazine.The website includes some additional content from the magazine, and will grow as the magazine does.
The Civil War Monitor is off to a great start, and I can only hope that it will hammer the last nails into the moldy corpse of North & South, which has been dying a long, slow, painful death for a long time now. Good luck to Terry with his new venture, and I hope you will check it out. I'm honored to have played a small role in its launch. I've added a link to the magazine's website.
Scridb filter