As I said on Monday night, Philadelphia's Laurel Hill Cemetery is a classic example of Victorian cemetery in the French mode. I took a fair number of photographs while I was there, and I want to share some of them with you.
One note of explanation is required. It was 102 degrees with 90% humidity that day, and it was just beastly hot. Within seconds of getting out of the car, I was drenched with sweat, and it was just too hot to do the sort of walking around and searching that I would normally do. Consequently, there were a couple of graves that I had hoped to visit (and photograph) but couldn't find because it was too damned hot and also because I ran out of time–I had a nearly ninety mile drive to make before my talk that night. Two of the graves I'd hoped to visit but missed were John C. Pemberton, the Philadelphia resident who commanded (and surrendered) the Confederate army at Vicksburg, and Col. Richard Rush, the original commander of the 6th Pennsylvania Cavalry, also known as Rush's Lancers. While wandering around searching for the Dahlgren graves, I did find the grave of the parents of Maj. Gen. George B. McClellan, and shot a photo of them for Dimitri Rotov.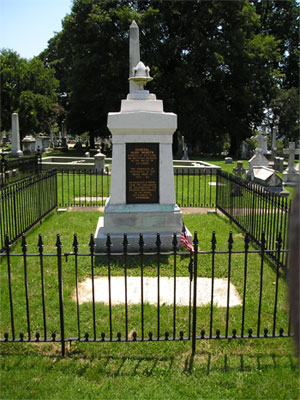 This is the grave of Revolutionary War hero Maj. Gen. Hugh Mercer, who was killed in action at Princeton, January 2, 1777.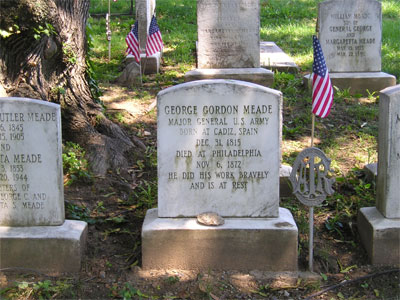 This is the grave of Maj. Gen. George Gordon Meade, who commanded the Army of the Potomac from June 28, 1863 until the end of the Civil War.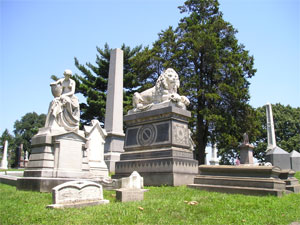 The impressive marker with the lion is that of Maj. Gen. Robert Patterson, who ineffectively campaigned against Stonewall Jackson in the Shenandoah Valley in 1861.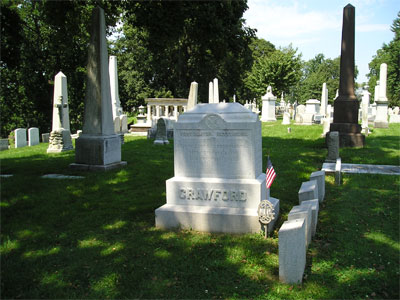 This is the grave of Bvt. Maj. Gen. Samuel W. Crawford, who went from garrison doctor at Fort Sumter to effective division commander in the Fifth Corps.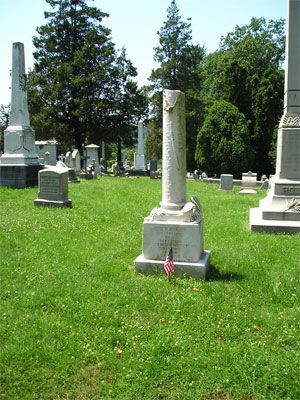 This is the grave of Lt. Benjamin "Benny" Hodgson, who was killed during the valley fight at the Battle of the Little Big Horn, June 25, 1876. The word "cavalry" is misspelled on the marker as "calvery".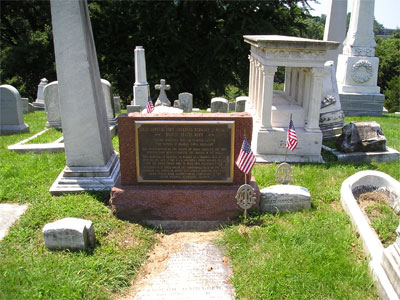 These are the graves of Rear Admiral John A. Dahlgren (on the left, with the very large marker) and his son, Col. Ulric Dahlgren (the small marker on the right).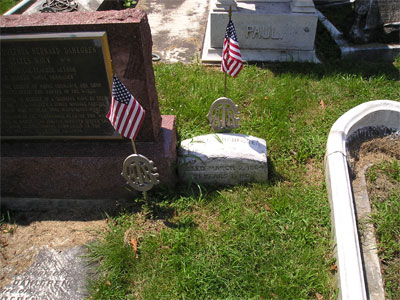 There is also a detail of Ulric's marker.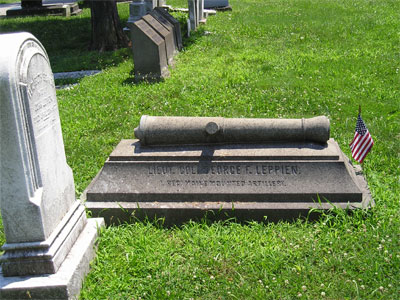 This is the grave of Col. George Leppien, the Pennsylvania artillerist who was killed in action in 1864. Note the rendition of a Napoleon gun on the grave.
I wish I'd had more time and it wasn't so beastly hot.
Scridb filter